Promoting the well being activities
Publication Date :
Last updated:2020-10-29
View count:2275
During appealing periods, inmates are very disturbed and upset. Therefore, some activities could amke them feel better.
1.We have TV's and the broadcasting system all around the Detention Center and though these media we arrange educational programs for them.Every workshop has its own TV, karaoke and video player for their entertainment.
2.We change them unobtrusively by holding calligraphy and painting courses.
3.Every workshop orcenter has its accomplishing performances in the Rehabilitation and Education House, this is by terms.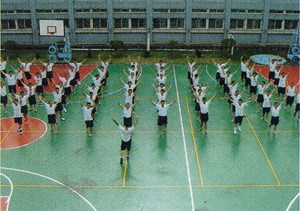 4.We have wallpaper, sport karaoke, and chess contests, and of course we give awards to the winners.