Sanitation and medical treatment
Publication Date :
Last updated:2020-06-09
View count:2281
To keep our inmates healthy, we make our sanitation and medical treatment proficient day and day.
1.Prevention
We not only have the medical checkup and the environmental disinfection, but also ask the bureau of health to give our inmates vaccination.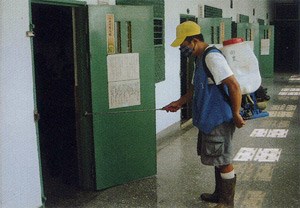 2.Cure
We have medical, surfical, gynecological, dental, and psychological departments in which many qualified doctors diagnose our inmates.